Favorite products of the season
Get inspired by our customers' favorite products.
Metsä/Skogen is a multi-sensory lifestyle brand. Our mission is to promote the well-being of people and forests, inspire you in the form of responsible products and respect Finnish forest nature.
While you buy our products, you are protecting the Finnish primeval forest with us. Metsä/Skogen donates 2% of its turnover to the Natural Heritage Foundation.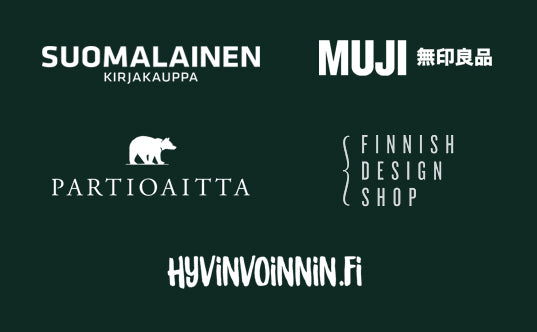 Vastuulliset jälleenmyyjämme
Löydät Metsä/Skogenin tuotteita verkkokauppamme lisäksi näiden upeiden yritysten valikoimista.